< Previous | Contents | Next >
Armrest Storage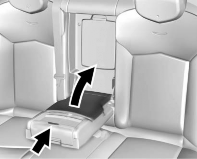 Press the latch to access the storage area in the rear armrest. Press the
button to extend the cupholders. Push the cupholders in to close.
If equipped, there are seat controls on the armrest. See Rear Seats 0 74.
Rear Storage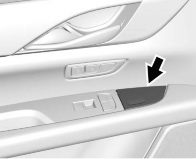 If equipped, press the lid to access the storage compartment in the rear
doors.
Center Console Storage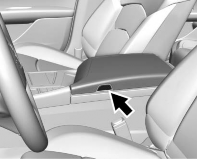 Press the button and lift to access the storage area. There is an auxiliary jack and USB port(s) inside. See the
infotainment manual.