< Previous | Contents | Next >
the normal operating range, check the vehicle's oil as soon as possible. See
Engine Oil 0 316.
Caution
Lack of proper engine oil
maintenance can damage the
engine. Driving with the engine oil low can also damage the engine.
The repairs would not be covered by the vehicle warranty. Check the
oil level as soon as possible. Add oil if required, but if the oil level is
within the operating range and the oil pressure is still low, have the
vehicle serviced. Always follow the maintenance schedule for changing engine oil.
Engine Coolant Temperature Gauge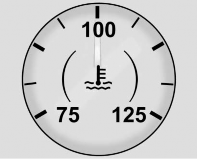 Base Level Metric Standard Theme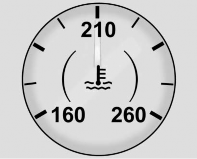 Base Level English Standard Theme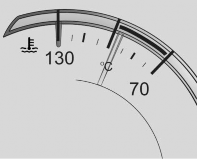 Uplevel Metric Balanced Configuration