< Previous | Contents | Next >
136 INSTRUMENTS AND CONTROLS‌‌
Power Indicator Gauge (PLUG-IN Only)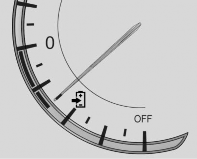 The power gauge shows the vehicle's
total power consumption coming from the engine and/or battery.
When the power indicator is green, battery power is being regenerated.
The blue area indicates power
provided by the engine and/or battery.
The yellow area shows high power
usage. Operating the vehicle closer to the zero power position both during
acceleration and braking will result in higher efficiency.
Engine Oil Pressure Gauge (Base Level Cluster Only)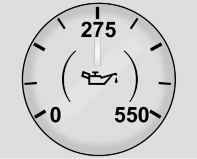 Metric Standard Theme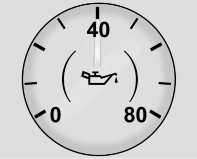 English Standard Theme
The engine oil pressure gauge shows the engine oil pressure
in kPa (kilopascals) or psi (pounds per square inch) when the engine is
running.
Oil pressure can vary with engine
speed, outside temperature, and oil viscosity.
On some models, the oil pump will vary engine oil pressure according to
engine needs. Oil pressure may change quickly as the engine speed or load
varies. This is normal.
If the oil pressure warning light or Driver Information Center (DIC)
message indicates oil pressure outside